Golf Classic and Gala Sponsorship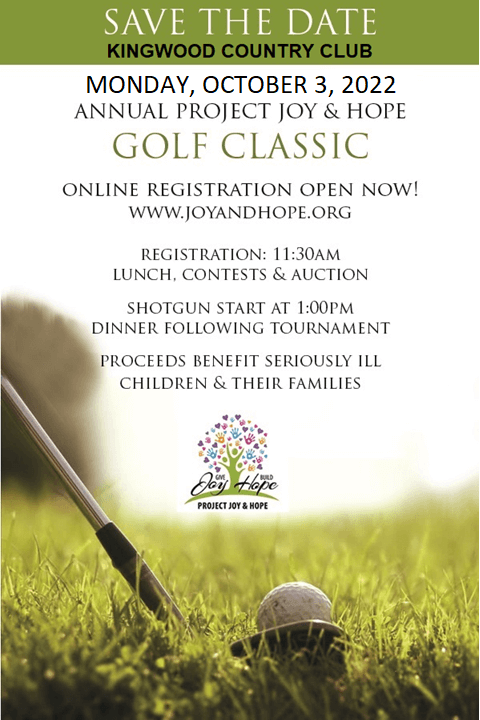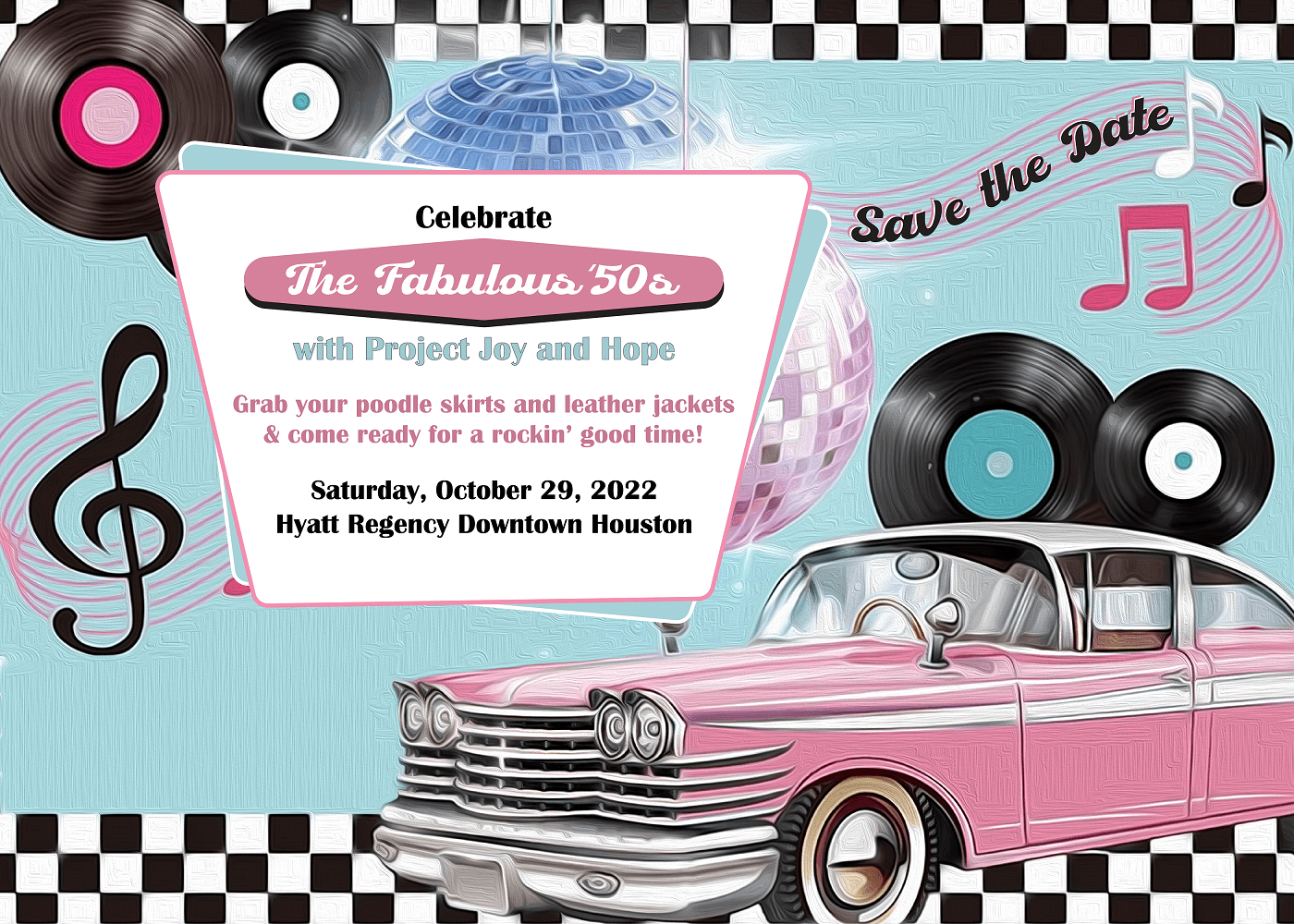 Project Joy and Hope needs your support. Our Committee invites you to become a sponsor of our Annual Gala and Golf Classic. Our Annual Golf Classic and our Annual Gala are the primary sources of funding for all agency programs and vital to our organization's continued success.
Our 23rd Annual Golf Classic is on Monday, October 3, 2022. There are many opportunities for sponsorship available for your business. Show your support for our vital programs by sponsoring an activity or through our Platinum, Gold, Silver, or Bronze level donor program. Your company will be recognized and your team members will enjoy the Gala dinner and golf events!
The Project Joy and Hope Gala on Saturday, October 29, 2022 at the Hyatt Regency in downtown Houston, is always a fun-filled evening, complete with dinner, dancing, and an extraordinary live and silent auction. Entertain clients, reward employees, and celebrate with family and friends! This top-rated event is sure to be a terrific networking opportunity.
Please say "yes" and become a Joy and Hope Sponsor today. Simply complete the registration form, with confidence that your dollars will be used wisely to support our mission to enhance the quality of life and prevent and relieve the suffering of children living with life-limiting conditions and their families in our community.
Thank you very much for giving Project Joy and Hope your thoughtful consideration. We look forward to your response.
With Joy and Hope,
Jan Wheeler, Ed. D.
Executive Director