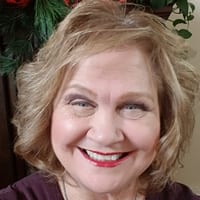 Dr. Jan Wheeler
PJH Founder & Board Member
Project Joy and Hope was founded in 2000 as the result of the vision of Jan Wheeler, educator, inspirational speaker, and advocate for pediatric palliative care in Texas. Dr. Wheeler envisioned this supportive care service agency as a result of the end-of-life journey with her teenage daughter, Valerie Grace, who died in 1999, twenty-eight months after her initial cancer diagnosis.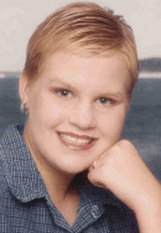 Serving as PJH Executive Director, Jan is a woman who can make a personal connection with families whose children are diagnosed with life-threatening conditions. She also understands this issue from a professional perspective. Her research at Texas Children's Hospital in cooperation with Baylor College of Medicine adds insight into the barriers that families face when their child receives a difficult diagnosis.
Advocating for children with special health care needs and their families, Dr. Wheeler is a co-author of chapters in the textbook, Palliative Care for Infants, Children, and Adolescents: A Practical Handbook, published in 2004. Dr. Wheeler has been honored as the 2006 Champion by Texas Partnership for End of Life Care and was the 2004 recipient of the International Diana Award for Philanthropy, whose distinguished list of recipients includes former First Lady Barbara Bush.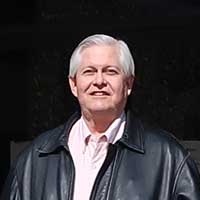 Howard Lederer
PJH Chairman & Founding Board Member
Mr. Lederer serves as Chairman and CEO of Atec, Inc., a global leader in Aeroengine test systems and a valued provider of aerospace products and field services. A recognized community leader who operated his own Finance, Investment and Real Estate Development firms for many years, Howard was instrumental in the establishment of Project Joy and Hope in 2000 and remains committed to the mission and vision of the organization. He also has had longtime board involvement with the University of St Thomas, Christus Foundation for Healthcare, Houston Works USA and St Agnes Academy.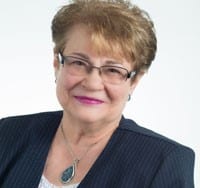 Nell Turk
PJH Secretary & Board Member
Nell has participated as both a leader and volunteer for PJH since 2001. Nell is the Office Manager for Southeast Texas Housing Finance Corporation and responsible for its Homebuyer Education program. She is a valued resource for families when transitioning from Tulip Project into the community.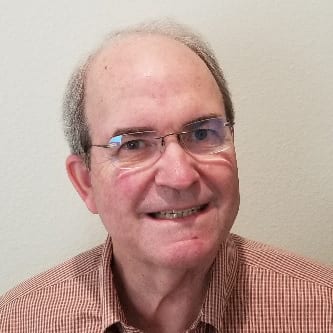 Jim Brown
PJH Treasurer & Board Member
Jim is Assistant General Tax Counsel with Entergy Corporation, having previously worked at Shell Oil and KPMG. As an attorney and certified public accountant, Jim has extensive experience with tax, financial accounting, and business planning matters.

Bryan Aaron
PJH Board Member & Chairman, Advisory Board
Bryan is a Real Estate Investor and Owner Operator of Manufactured Home Communities and RV Parks for 20 years. As President of AA Properties and a licensed Texas Realtor, Bryan is experienced in buyer/seller representation, property management and operations, banking and loan processes related to real estate sales and investment.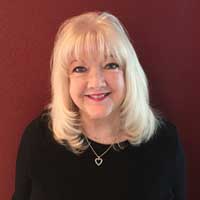 Carol Arnold
PJH Board Member
Carol Arnold, Vice President, Stratford Properties, Inc. is experienced in property management of multi-family housing facilities. Serving on numerous PJH committees, Mrs. Arnold states that her passion is serving her community through volunteering time and energy to local organizations in her hometown of Pasadena. "I consider it a gift from God to be able to serve and make a difference in people's lives. What a blessing to serve PJH as a volunteer and a board member for nearly 20 years."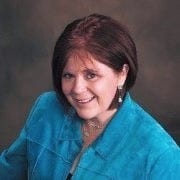 Melody Brown-Hellsten, DNP, RN, PPCNP-BC, CHPPN
PJH Founding Board Member & Chairman, Texas Pediatric Palliative Care Consortium
Dr. Hellsten is an Assistant Professor at Baylor College of Medicine, and has written numerous journal articles and textbook chapters focused on pediatric palliative care (PPC). She is a recognized leader in the field, both in advocacy to improve the quality of care for children with life limiting conditions and in direct services to families.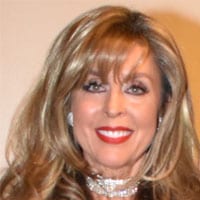 Sandy Tate Stokes
PJH Board Member
Sandy Stokes, a Pasadena native, has worked in business and education throughout her professional career. Former Senior Vice President and Internal Auditor of First Pasadena State Bank, Sandy also has served as a faculty member in the mathematics departments of San Jacinto College and Lone Star College. She has taught in several Kingwood private schools, and served as director of secondary education. Sandy has been the chief financial officer of Contemporary Family Medicine since 1981 and served as a past board member of the Liberty County Children's Protective Services and District Chairman of the March of Dimes.
Sandy enjoys exploring medical and scientific research and supports a variety of non-profit and philanthropic organizations dedicated to community health and welfare. As Chairman of the PJH Annual Gala and Golf Committee, Sandy works closely with the staff in the execution of fundraising events throughout the year.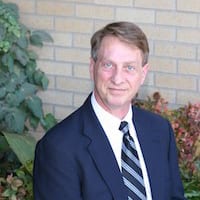 Ron Williams
PJH Board Member
Ron is the recently retired director of Southeast Texas Housing Finance Corporation (SETH), and former President of the National Association of Local Housing Finance Agencies. He has extensive experience in lobbying at both the state and federal levels. 
Advisory Members:
Jordan Adams, Crockett & Company
Audrey Anderson, Mass Mutual
Raji Athuru, PinnacleART
Jonathan Campbell, Southeast Texas Housing Finance Corporation
Jonathan Davis, Global Life Family Heritage
Vanessa Hart, PinnacleART
Whitney Mather Davis, Global Life Family Heritage
Natalie Mouton, Registered Nurse
Vish Persaud, Primerica
Sarah Jean Peterson, Community Volunteer
Charlene Slack, The Duddlesten Foundation
Keith Smith, Pastor